aj. Short life of SWA by DSp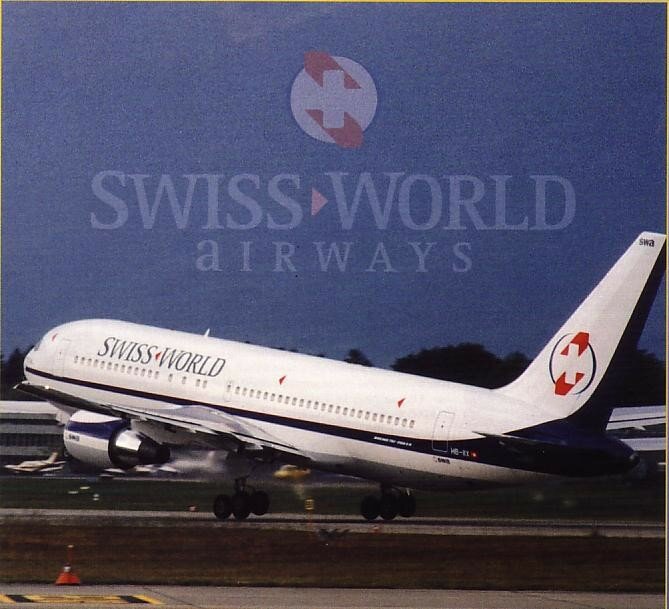 Ma 3e compagnies : Et voici quelques photos en mémoire à cette compagnie et mes anciens collègues de travail chez
Swiss World Airways......................
Swiss World Airways was a short-lived airline operating out of Geneva Cointrin International Airport. It used the IATA code SO and the ICAO code SWO.

It was founded in 1997 with the aim of operating on routes abandoned by Swissair, but closed in 1998 for financial reasons. An attempt to save it failed. It had two planes: a Boeing 757 and a Boeing 767.