A propos de l'auteur DreamSpotter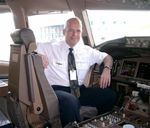 Email : Contactez-moi
Site Web : http://DreamSpotter.canalblog.com
Pays : France

Quelques mots sur moi
Welcome & Bienvenue,
Je m'appelle Stéphane, j'habite actuellement
à la Réunion dans l'Océan Indien et j'espère
que mon site vous donnera entière satisfaction, vous pouvez à tout moment me faire part de vos commentaires ou de vos désirs ou simplement vous abonnez gratuitement via Newsletter.
My name is Stephan, I live now at Reunion in
Indian Ocean and I hope, what my web, you
give full satisfaction, you can do send via email your comments, and you can via a free subscription receive the last new of my log.
Thank you and happy landing on my web !
Merci et bon atterrisage sur mon site !
DreamSpotter
"Faire de ce site le plus beau entroit de la terre"