DSp Pictures
Year
Minolta
Spot Location
Film
Scan
1987
14
Summer day, during a Open day of Airport (visit by bus)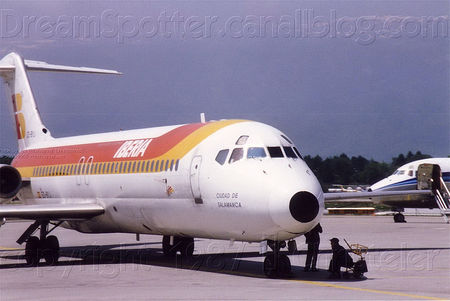 Iberia McDonnell Douglas DC-9-32 EC-BYJ (cn 47461/663) "Ciudad de Salamanca"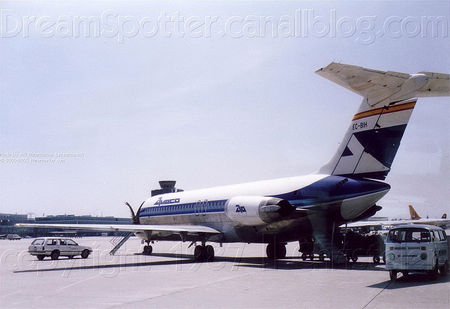 Aviaco McDonnell Douglas DC-9-32 EC-BIH (cn 47076/134) "Roncesvalles"
DD 19/07/67. LT Aviaco 07/84 which merged into IB 09/99. WFU.


CTA Aerospatiale SE-210 Caravelle 10B1R HB-ICN (cn 253) "Ville de Genève" aircraft delivered to SATA in 1970 as HB-ICN.Later to TC-ABA

Swissair McDonnell Douglas MD-81 (DC-9-81) HB-INU (cn 49358/1294) later N927TW

Swissair McDonnell Douglas DC-9-32 HB-IDP (cn 47523/593) "Basel-Land" Del 18-Nov-70.Swissair and later bmi G-PKBE and later sold AirTran N840AT, later XA-UDC.

Untitled (Private)
Boeing 727-193 VR-CBY (cn 19620/377), VR-CWC (cn 19620/377) Del 03/67 to Pacific Air Lines as N898PC. Later flew with National, Air West, Braniff, Dan-Air G-BEGZ and Tatarstan - Government VR-CWC ,has now reg. P4-JLD.

The Hashemite Kingdom of Jordan
Boeing 727-2U5/Adv VR-CCA (cn 22362/1657) "The Hashemite Kingdom of Jordan", usually piloted by King Hussein himself. before JY-HNH Later to V8-HM1, V8-HM2, V8-BG1, HZ-AB3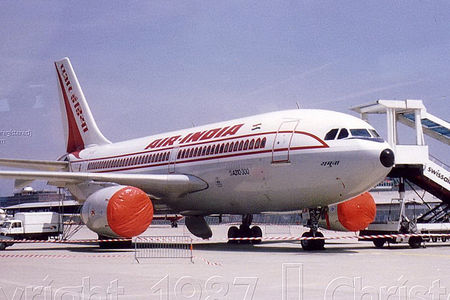 Air-India
Airbus A310-304 VT-EJG (cn 406) "Yamuna"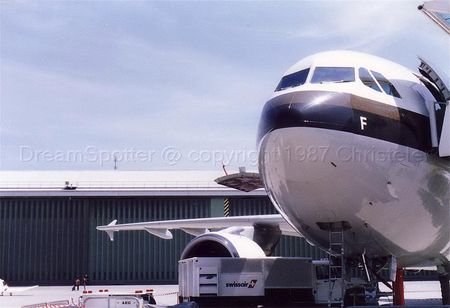 Swissair
Airbus A310-322 HB-IPF (cn 399) Old livery.